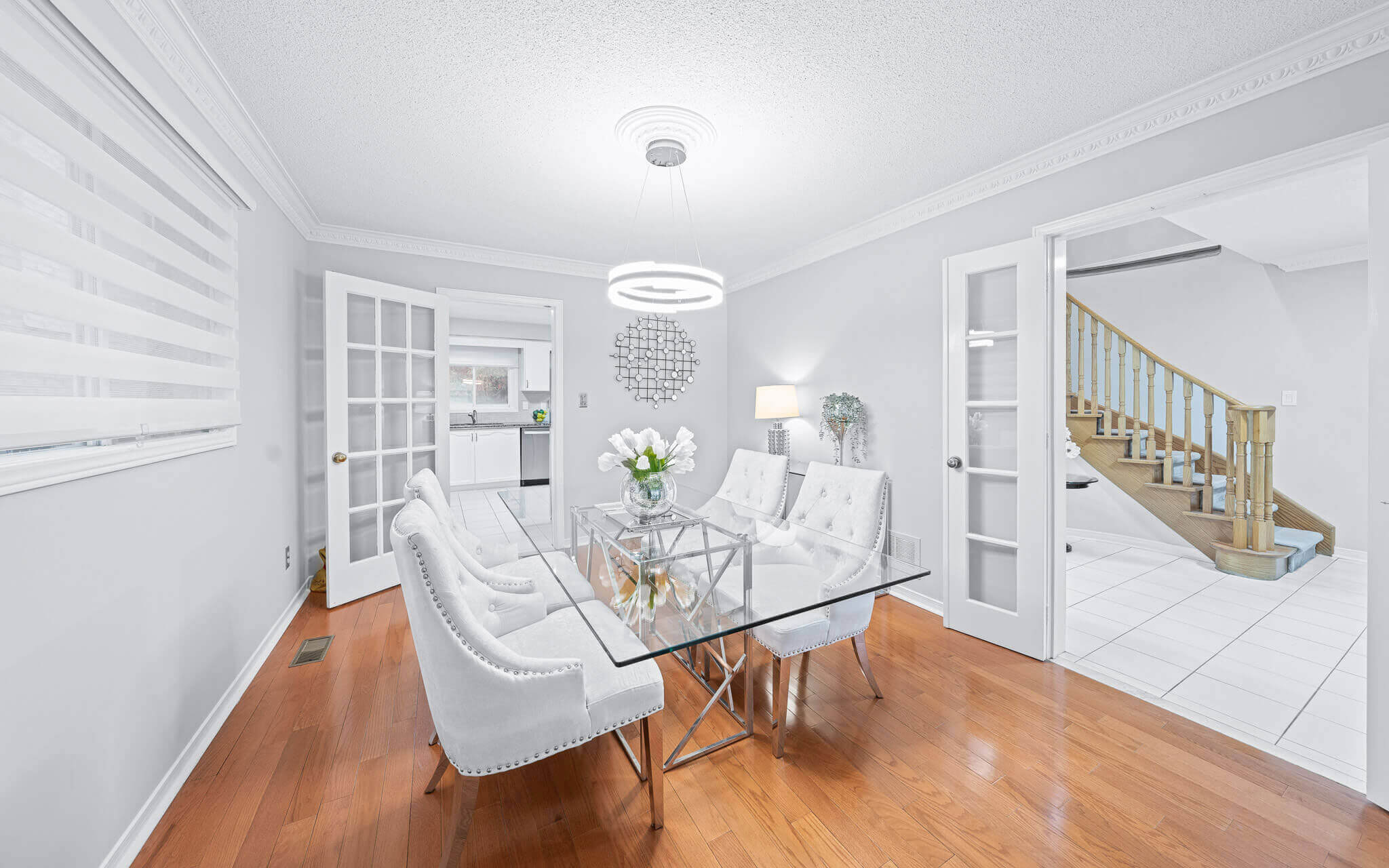 In 2022, Ontario had about 183,000 home sales. It is expected to surpass that number in 2023.
With so much competition on the market, it is not always easy to sell your home how and when you want.
However, there are things that you can do to increase the chance that you will sell it more successfully and in the way that you want the sale to go!
One of those ways is to make sure you have home staging before you put the house up for sale. If you think you need help, you can always contact Lina & team to help you through it! Our boutique real estate service guarantee includes FREE professional staging for each and every listing!
Curious to know the benefits of staging a home when you want to sell? Read on!
1. Higher Offers for Your Home
When you choose to stage your home, you are going to be more likely to get higher offers for your home when you put it on the market. Although it may not lift the actual value, it lifts the perceived value of the house.
If you want to get a certain offer for your home, staging the home may seem like a lot, but it will pay off in the end.
2. Faster Sale
If you don't sell your home quickly, this can actually look bad when a buyer wants to look at your home. If it has been on the market for too long, it will seem suspicious to buyers. People may start to wonder why it is still on the market and wonder if something is wrong.
Luckily, if you use a professional home stager like Lina & Team does and stage the home before you sell, you will sell your house more quickly because of the perceived value and overall better aesthetic of the home.
3. Makes a Better First Impression
If you are trying to sell your home, you definitely want to make a good first impression in order to make the sale. The better the first impression, the better chance there is of making the sale.
Most of the time, a buyer is not going to come back to a house that didn't make a great impression the first time around. However, if you did make a good first impression by staging the home, they may be more likely to go back for a second showing.
The best thing you can do is create a first impression that evokes emotions in the buyer. This makes the chances of selling the home much higher.
4. More Listing Views
Although more listing views don't necessarily mean that you will be selling the house quicker, it does mean that there are more potential buyers viewing the house.
But how does staging a home get you more listing views? It's because people love looking at photographs that are aesthetically pleasing.
If a viewer is looking at a home with furniture and one that is fully staged versus one that isn't, they are more likely going to spend time looking at the home with beautiful furniture that looks aesthetically pleasing. Looking at an empty room and an empty house doesn't have the same feeling to it.
5. Stands Out in the Market
When you want your home to stand out in the market, you need to make sure you have home staging as part of your selling process.
This is because as a prospective buyer, you want to find the home that feels like it could be the most "homey." Having a home staged can appeal to those senses more than a home that doesn't have staging.
Not only does it make a home feel more "homey," but it also makes the home more memorable. Professional styling can make the world of difference when it comes to how your home is viewed in the market.
6. Easier Understanding of the Floor Plan
When buyers buy a house, they are most likely going to take the floor plan into account.
They may want an open kitchen layout that leads directly into the living room., They may want a dining room that has a wall that blocks it from the kitchen.
Whatever a prospective buyer wants, adding furniture and staging a home can demonstrate the floor plan to the buyer. Instead of a buyer questioning how the layout would look, they have a better idea of what to expect if they purchase the home.
7. Highlights the Good Parts
When you are selling a home, you want to make sure you are highlighting the good parts of the home. Most of the time, there is going to be some part of the home that you would like to not point out.
By using a professional home stager, they can look at the home with fresh eyes. From there, they can decide what parts of the home to highlight so that buyers can see it with that same lens.
Staging a home highlights the home's best features by creating a focal point for where the eyes go. This distracts from the less desirable parts of the home.
Choose Home Staging Before You Sell Your Home
If you are planning on selling your home, you are definitely going to want to get home staging done before you sell.
Home staging can benefit the entire process of the sale, from the perceived value of the home to selling the home quicker.
Ready to sell your home in the quickest and best way possible? Be sure to check out our home selling tips and contact us at Lina & Team for help with making a sale with our free professional staging advice.