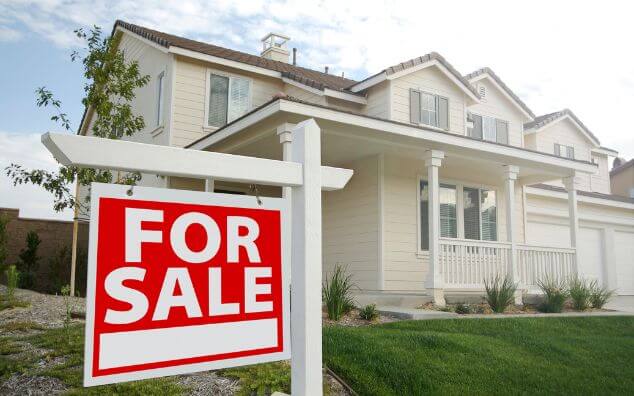 Are you getting ready to sell a home in Richmond Hill, Ontario? If you are, you shouldn't simply slap a "For Sale" on the front of it and hope for the best.
Before you even think about trying to sell your home, you should make sure that you properly prepare your home for sale. From taking the time to declutter your home to making vital repairs to it, there are many steps you can take to increase the chances of your house selling fast.
Today, we're going to talk at length about how to prepare a home accordingly so that you don't have any issues selling it. It should make the entire home-selling process easier on you and even help you avoid the tears that can so often come along with selling a house in 2022.
Here is our guide on how to prepare a home for sale.
Hire the Right Real Estate Agent to Help Sell Your Home
In recent years, the real estate market in Richmond Hill and many of the surrounding areas has been red hot. As a result, some people have attempted to sell their homes themselves without the help of real estate agents.
But you should not try to do this under any circumstances. There are tens of thousands of real estate agents in Ontario today. You should trust one of them to assist you when you're trying to sell your house.
Lina & Team is one of the best options that you'll have. You can count on them to help you sell your home fast when you bring them on board.
Ask Your Real Estate Agent for a Free Home Evaluation
Regardless of which real estate agent you decide to hire to help you sell your home, you should see to it that they're able to offer a free home evaluation to you. You'll always get access to a free home evaluation when you work with Lina & Team.
During a free home evaluation, Lina & Team will tell you how much equity that you have built up in your home. They'll also provide you with some advice as far as whether or not now would be the ideal time to list your home for sale.
Essentially, Lina & Team will equip you with all the information that you'll need on selling your home before you begin trying to do it. It'll come in handy if you're on the fence as far as whether or not you want to put your home up on the market.
Work With Your Real Estate Agent to Come Up With a Price for Your Home
In order to sell your home in a hurry, you're going to need to price it right. If you attempt to sell your home for way more than it's worth, it's going to sit on the market for way longer than you would like.
Lina & Team can assist you in coming up with the right price for your home. They'll do this by evaluating your home and by looking at how much similar homes in your area have sold for in recent weeks and months.
Lina & Team will make sure that they're able to find the sweet spot for your home when it comes to price. It'll increase the chances of it selling fast for top dollar.
Talk to Your Real Estate Agent About How to Declutter Your Home
Just before a real estate agent helps you list your home for sale, they can make some recommendations on what you can do to make it look more enticing to buyers. More often than not, they're going to suggest that you declutter your home so that it looks its best once people start walking through it.
Lina & Team can walk through your home with you and show you some specific things that you can do to declutter your home. They'll show you what you should remove from your home for the time being so that potential buyers are able to imagine themselves living in your home.
Lina & Team can also recommend repairs that you might want to tackle prior to selling your home. These repairs could make your home look more attractive to buyers than it does now.
See If Your Real Estate Agent Can Assist You in Staging Your Home
If you want to go the extra mile when you're trying to sell your home, you should give some thought to staging it. Staging a home involves bringing in furniture and other home furnishings that will improve its overall appearance and make it look more functional.
Staging a home can be expensive if you attempt to do it on your own. But some real estate agents, like Lina & Team, will supply you with complimentary staging services. You won't have to spend a dime to make your home look the best that it possibly can prior to you listing it for sale.
Make Sure Your Real Estate Agent Markets Your Home Sale
Once you've done everything else that we've talked about here, your house should be ready to go up on the market. You can have your real estate agent list your home for sale.
But they shouldn't stop there! Lina & Team will also work hard to market your home sale to drum up interest in your house. They'll do this by setting up a "For Sale" sign in your front yard, holding open houses, and scheduling private house showings through other real estate agents in the area.
Additionally, Lina & Team will use other marketing strategies like:
Direct mail marketing
Email marketing
Social media marketing
Online advertising
A real estate agency like Lina & Team is part of the RE/MAX family and has access to a wide range of marketing strategies that will work wonders for your home sale. It'll provide maximum exposure for your house and have offers coming in quickly.
Prepare Your Home for Sale With Our Help to Get the Best Results
Preparing your home for sale is the most important part of selling it. If your home isn't 100% ready when it hits the open market, it may sit for longer than it should before it's sold. You also might struggle to get as much money as you would like for it when you don't make the proper preparations.
Lina & Team can help you prepare your home for sale from every angle. We'll make selling your home so much easier than it would be otherwise and allow you to focus on trying to find a new home if you haven't tracked one down yet.
Contact Lina & Team to hear more about how we can help you sell your home.