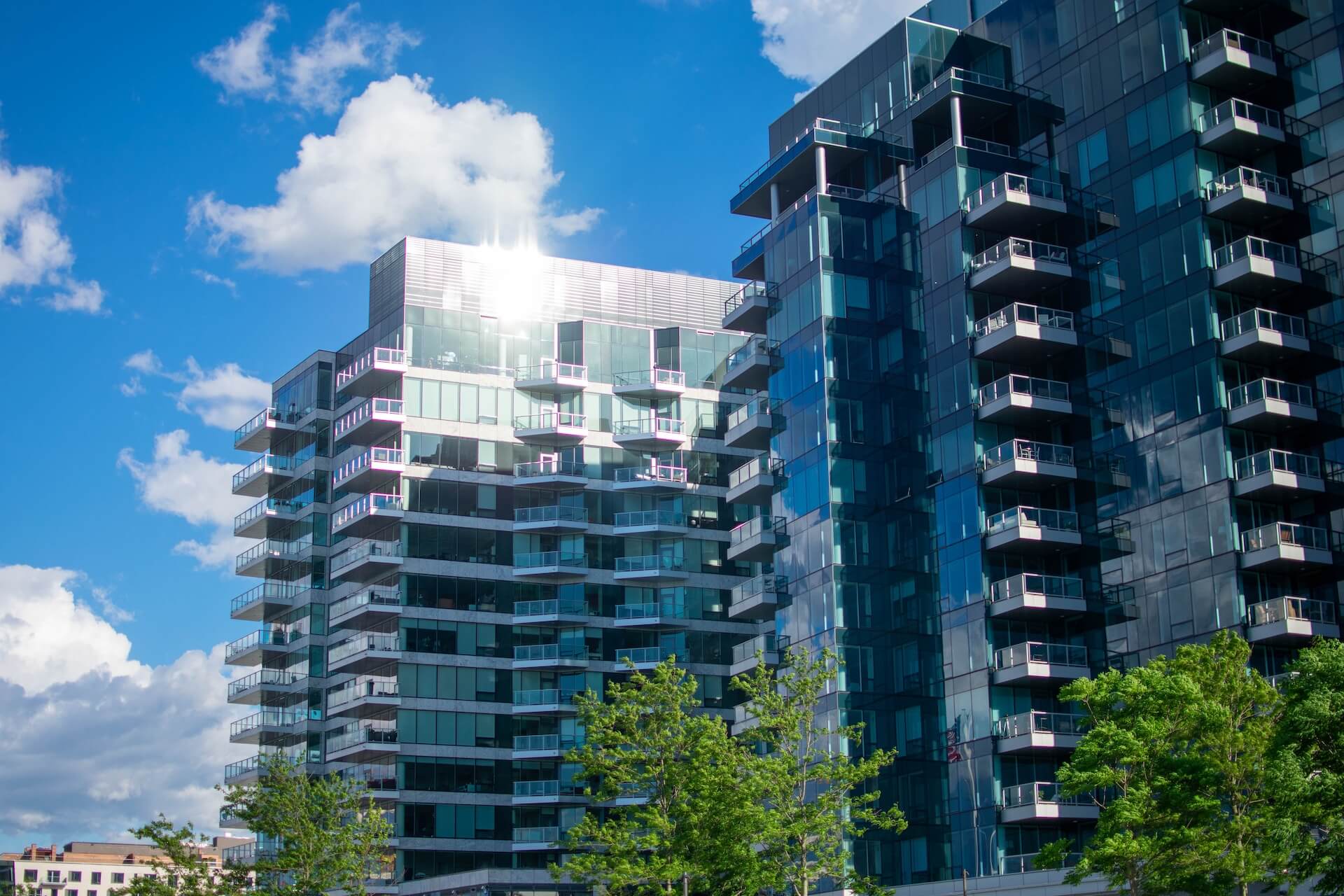 If you're looking for properties almost anywhere in Canada, you might feel let down by the high prices. Last year, the average house price in Canada went to almost $820,000.
So what do you do if you need to downsize, buy your first home, or just need something a bit smaller? A great option is to consider moving into a condominium.
But if you've never thought about living in a condo, you might find it to be a strange option.
Here are the benefits of condo living:
1. It Offers Flexibility
What happens if you wish to travel often? What if you have a long commute or you're always in and out of the home?
This alone is a great reason to buy a condo. The limited space of a condo means that it's easier to maintain and won't get stuffed with your belongings.
You can focus on just living and your life won't be constantly interrupted by maintenance or other household tasks. Outside maintenance gets handled by the community staff.
Your responsibility will solely be to maintain the inside of your condo. Even in this scenario, you might be able to call on the community staff to handle tasks for you.
2. There's a Lot of Variety
As more people move to urban areas and immigration to Canada increases, the demand for housing grows with it.
With condo living, you'll have options in many different neighborhoods.
Whether you want to be close to the city center or deep in the outskirts, there's a chance that you'll have options for condos. One can expect more condominiums to get built as the housing demand increases.
You can also get a lot of amenities that come with condo living. Some of them will have close access to the major areas of your city. Others will have a community gym and swimming pool.
3. Condo Living Is Relatively Affordable
Finding a great home is a huge challenge and one of the biggest hurdles is affordability.
However, condo life is relatively affordable. For one, since they're smaller, you won't have to worry about a huge mortgage compared to a large house in the suburbs.
But it's also often cheaper than buying or even renting an entire apartment. It's one of the reasons why condo living is popular with first-time home buyers and anyone looking for simpler living.
4. Insurance Is Often More Affordable
Another great reason to choose to live in a condo is that your homeowner's insurance will often be cheaper.
In most cases, you'll only have to pay for the size of the interior of your condo. In contrast, a house requires homeowner's insurance for the interior and exterior of the property.
Your homeowner's association fees will cover any additional costs for your condominium and associated amenities.
5. Great Amenities
As we've mentioned a few times already, one of the benefits of living in a condo is the amenities.
Rather than commuting to a gym, you might have one in your community. Likewise, you don't need to move into a luxury condominium to have a swimming pool.
Plus, you won't have to maintain the swimming pool. The community will have staff members who'll handle this for you.
You'll possibly have other amenities such as spas, tennis courts, terraces, barbecue areas, parks, etc. It's truly a great way to have a comfortable living while also being part of a vibrant community. In fact, it's that community that we'll discuss next.
6. Community
While we feel that our homes are our castles, we also want to feel part of a kingdom! In other words, you want to be part of a community where you know your neighbors and have a support system.
Because you'll be living in close quarters with others, you'll gravitate toward socialization. Compare this to life in the inner city or in the suburbs where we often feel isolated from our neighbors.
This is one of the best benefits of condo living. You'll always look forward to coming back home knowing that there's always someone to meet.
7. Condos Are Often Furnished
Even after you've bought a house, your next step is to buy furniture and appliances. This eats into your budget and is one of the biggest strains of buying a property.
However, in many cases, you'll buy a condo fully furnished. This means that you'll have furniture and electronics set up. You'll also have appliances ready for your use.
Once again, you can often depend on the community staff to provide maintenance and repair services for your appliances.
8. Safety
This is the elephant in the room that we're often afraid to discuss. We all want to live in an area that's safe today. But we also want to ensure that the area will remain safe in the future.
Condo living has often been a shining example of living in a safe area. As we've already mentioned, you have a great community by your side. You can ensure that a neighbor is watching over your condo while you're out.
Condo communities often have security guards working 24/7. In many cases, guests aren't permitted to enter until they've been registered by a resident. You'll also have surveillance systems to deter criminals and report them to the police if they do break in.
9. House Rules
This continues from the previous section. Another reason why condo living is safe and pleasant is due to the enforcement of house rules.
This can include not having loud parties on a Sunday. This could include a ban on smoking in certain or all areas. There might be limits or a ban on subletting a condo to a stranger.
Each community will have different rules and you can choose what you're most comfortable with.
Consider Condo Living
Now you know the benefits of condo living and why you should consider moving into one.
It offers more flexibility than traditional housing. You'll also be part of a community that's safe and has a great support system. It's a lot more affordable than traditional housing and even has cheaper insurance options.
You'll have a furnished property and you can depend on the community staff for any maintenance needs.
Lina Fridman and her team can help you move into your dream condo. Reach out to us for more details.